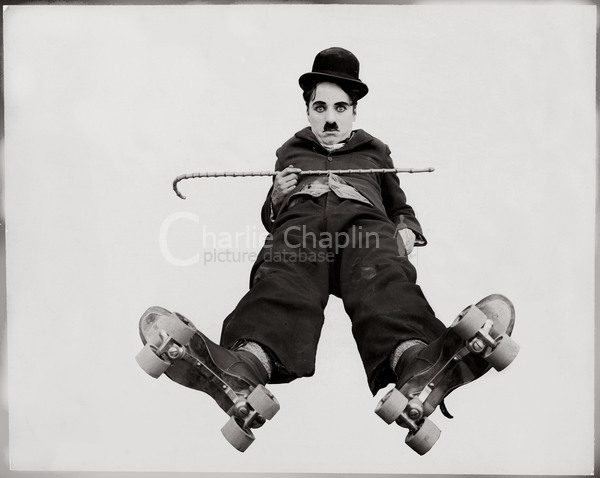 Available for 89.90 € in 50 x 70 cm format (chosen to fit commercially available frames)
Luxurious weight, texture, and finish give these fine art prints on 100% acid free archival cotton paper a true museum quality appearance. The use of Epson UltraChrome K3 ink significantly improves overall gray balance while enhancing midtone and highlight detail yielding a smoother tonal range. Prints retain the look and feel of a traditional photograph with lightfastness ratings of many decades.
The prints are from high definition scans from the original 1936 negative of the Modern Times image and the original 1916 vintage print of the Rink image.
"Also Available in 30 x 40 cm":http://www.charliechaplin.com/products/items/133-Chaplin-on-Rollers