The Younger Brother: W. Dryden
The son of Hannah Chaplin and Leo Dryden, Wheeler Dryden was taken away from his mother as a baby by his father. He was touring India and the Far East as a vaudeville comedian when he first learned from his father that Charlie Chaplin was his half brother. After trying for years to contact Charlie, Wheeler finally joined the Chaplin brothers and their mother in the 1920s.
Though not as gifted as Chaplin, Wheeler was a competent actor who made his career both on stage and on screen. He became a permanent member of the Chaplin Studios in 1939 when he was appointed assistant director of The Great Dictator. He was later promoted to associate director for Monsieur Verdoux. Wheeler also appeared briefly in Limelight, Charlie Chaplin's last film made in the U.S. He remained in California after Charlie's departure and died on September 30, 1957, shortly after A King in New York was released in Europe.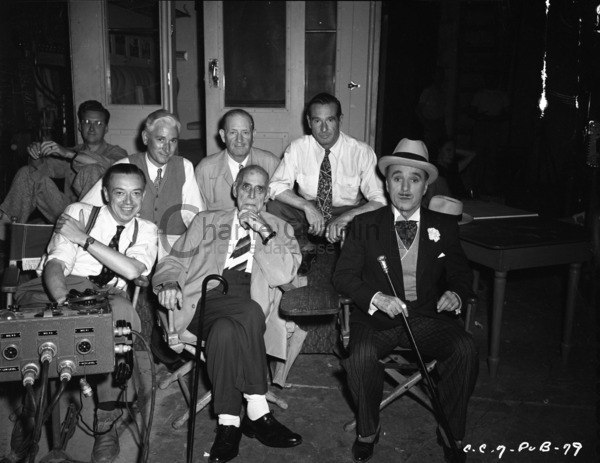 Did you know that Wheeler Dryden wrote a letter in 1917 to Edna Purviance, Charlie Chaplin's leading lady, after failing to get in touch with Chaplin directly? It was this letter that eventually brought him to the U.S. and united him with the Chaplin brothers.
Did you know that Wheeler Dryden was an actor of Jerry Epstein's Circle Theater?
Did you know that Wheeler Dryden directed Sydney Chaplin in A Little Bit of Fluff, filmed in England in 1928?
Did you know that Wheeler Dryden's son, Spencer (1938 –2005), was the drummer in the band Jefferson Airplane?