Filming Shoulder Arms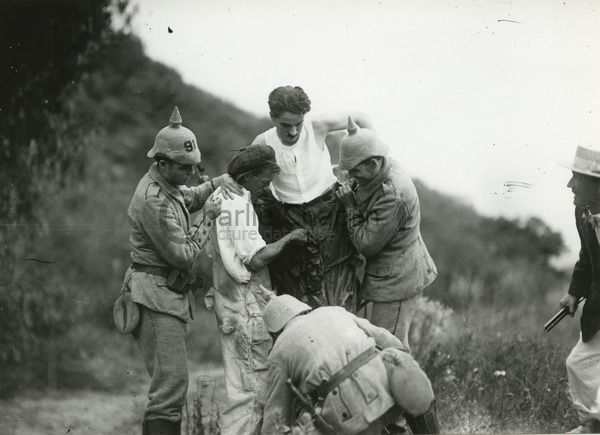 Chaplin's friends were nervous of his next project, a comedy about the war, which was to become Shoulder Arms. Even Chaplin himself had momentary doubts about making comedy out of such a catastrophic event in human history. Yet with this film he proved definitively that there is only the thinnest division between comedy and tragedy. With great brilliance, Chaplin depicts the horrors of life in the trenches – mud, blood, hunger, vermin, longing for home, the waterlogged trenches and the ever-imminent danger of a lethal bullet or grenade – through the distorting mirror of comedy.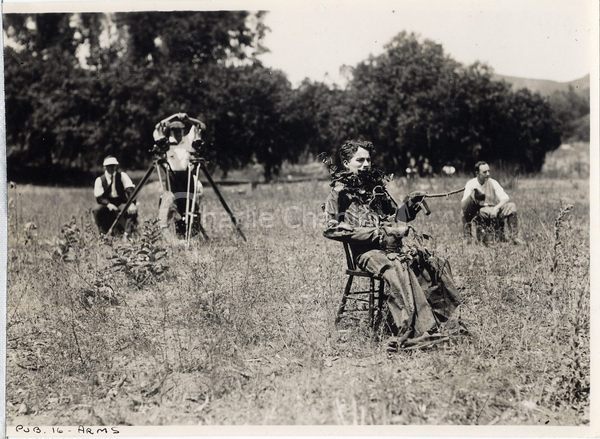 Few directors exerted such discipline upon themselves. His original plan was to show the little hero's life before and after the war. In the end, though, he simplified the structure, discarding reels of wonderful comic material he had shot. Despite all the initial fears, Shoulder Arms was and remains one of his greatest successes. And no-one appreciated his comedy of the privations of life at the front more than the very men who had themselves endured it.