Deleted Scenes from Shoulder Arms
These outtakes were discarded from Chaplin's 1918 silent comedy Shoulder Arms. Albert Austin played the role of Dr. Francis Maud, the examining physician. The three boys were played by True Boardman Jr., Frankie Lee, and Marion Feducha.
Many of Chaplin's friends advised him against utilizing war as a topic for a film, but as Chaplin himself recounts in his autobiography, "Dangerous or not, the idea excited me."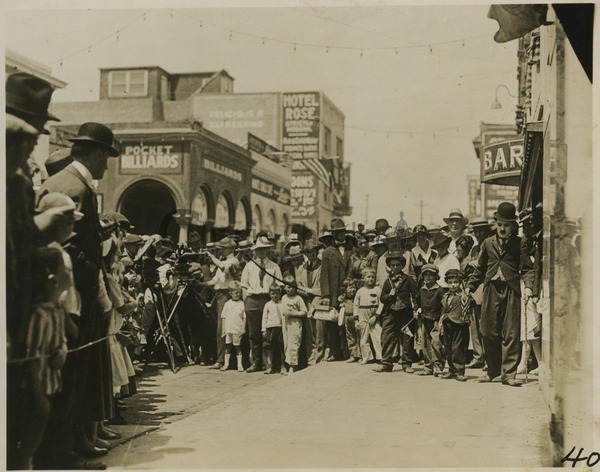 Chaplin goes on, "Shoulder Arms was originally planned to be five reels. The beginning was to be 'home life', the middle 'the war' and the end 'the banqueting', showing all the crowned heads of Europe celebrating my heroic act of capturing the Kaiser.
The sequences before and after the war were discarded. The banquet was never photographed, but the beginning was. The comedy was by suggestion, showing Charlot walking home with his family of four [sic] children. He leaves them for a moment, then comes back wiping his mouth and belching. He enters the house and immediately a frying pan comes into the picture and hits him on the head. His wife is never seen, but an enormous chemise is hanging on the kitchen line, suggesting her size.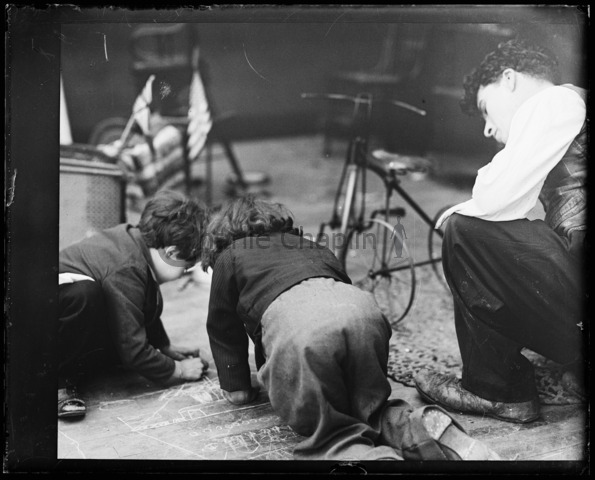 In the next sequence Charlot is examined for induction and made to strip down to the altogether. On a bevelled glass office-door he sees the name 'Dr Frances' [sic]. A shadow appears to open the door, and, thinking it is a woman, he escapes through another door and finds himself in a maze of glass-partitioned offices where lady clerks are engrossed in their work. As one lady looks up he dodges behind a desk, only to expose himself to another, eventually escaping through another door into more glass-partitioned offices, getting further and further away from his base, until he finds himself out on a balcony, nude, over­looking a busy thoroughfare below. This sequence, although photographed, was never used. I thought it better to keep Charlot a nondescript with no background and to discover him already in the army."