Beautiful Wonderful Eyes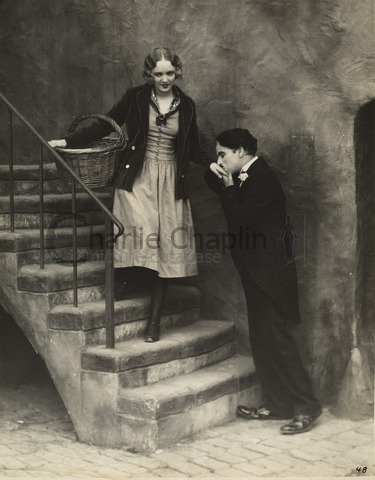 Le film Les Lumières de la ville sortit en 1931. Le principal rôle féminin est une jeune fille aveugle pour qui Charlot fait tout son possible afin de réunir l'argent qui servira à lui rendre la vue. Certains pensent que Chaplin composa cette chanson en pensant au film qu'il allait faire, mais le thème ne fait pas partie de la bande originale des Lumières de la ville.
Beautiful Wonderful Eyes (1929) - Paroles
I can't forget
when first we met
Beneath the starry skies
But most of all
I would recall
The magic of your eyes
REFRAIN
Beautiful eyes
What have they seen to make them so beautiful?
Wonderful eyes
What have they dreamed to make them so wonderful?
Sorrowful eyes
What have they lost to make them so sorrowful?
Beautiful wonderful eyes
Through all the tears
Through all the years
The vision never dies
Again I see
In memory
The magic of your eyes
Musique et paroles de Charles Chaplin. Éditeur : Bourne Co. Tous droits réservés.